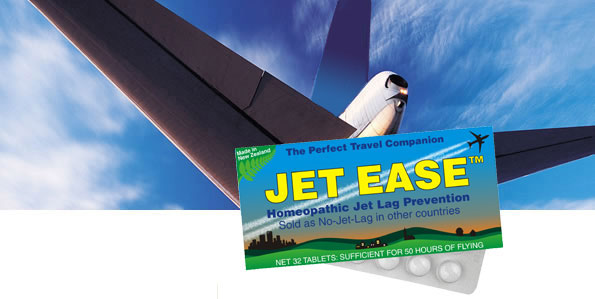 Jet Ease ®
The Leader in Jet Lag Management since 1990

Jet lag is the curse of modern jet travel, resulting in loss of working efficiency and holiday enjoyment, often for days after arrival.
Jet Ease, a unique homeopathic remedy, now offers a convenient solution.
It is recognized internationally for over a decade by business & pleasure travelers, professional athletes/teams, celebrities, tour operators, travel agents, flight crews, military and diplomatic personnel.
Click below for information on:
Click here for the European Site